About 27 years ago, I was the Treasurer of the OCAD Alumni Council, which heads the Alumni Association. Amazing artists and designers were a part of this council, notably Doris Adye-White whom was my driving companion at the time and her husband Stewart was an engineer for Avro Canada. Quite some history there as they were also married with Emanuel Hahn at their wedding. Hahn was a renown Canadian sculptor and he designed the Canadian Dime, with the Bluenose, the Nova Scotia schooner on its surface. This is quite some history to be connected to. I come from an immigrant family, and perhaps I am one of the few from Asian decent that felt so proud of my Canadian experience that I named it 'Amazing Canadian Fashion', to celebrate this wonderful Canadian journey of meeting and knowing such 'amazing' people in my life. 
Thus, it was an honour to help found and chair OCAD's first Professional Development and Mentoring Committee, as a special initiative from the Alumni Association with Faculty, The Student Union, and Administration. Whereby we invited some incredible graduates of the college such as Barb Woolley, Elspeth Lynn, Marcos Chin, back to the school to mentor the graduating students as a peer to peer mentoring. In my opinion, to have the diploma or degree was great and earned. But many in our industry leave education not knowing where to go next, and many do not continue, as back then the continuation rate into their profession was low. So this helps, to build a live bridge to other successful graduates, beyond the degree.
Below are my wonderful interns and co-op students, whom I have been honoured to have join my publishing initiative, where I help to provide a 'hands on, front line' experience into real world business, marketing, communications, media publishing, creative photography, journalism and brand development for our Canadian artists and designers. What I love doing is 'giving them a new pair of glasses', to see the world'. And in many ways, 'how to cope', and deal with different kinds of people in day to day, which is needed in my opinion, away from computers. To work with people. Please see
www.storyoffashion.ca
for more images of
my wonderful team
.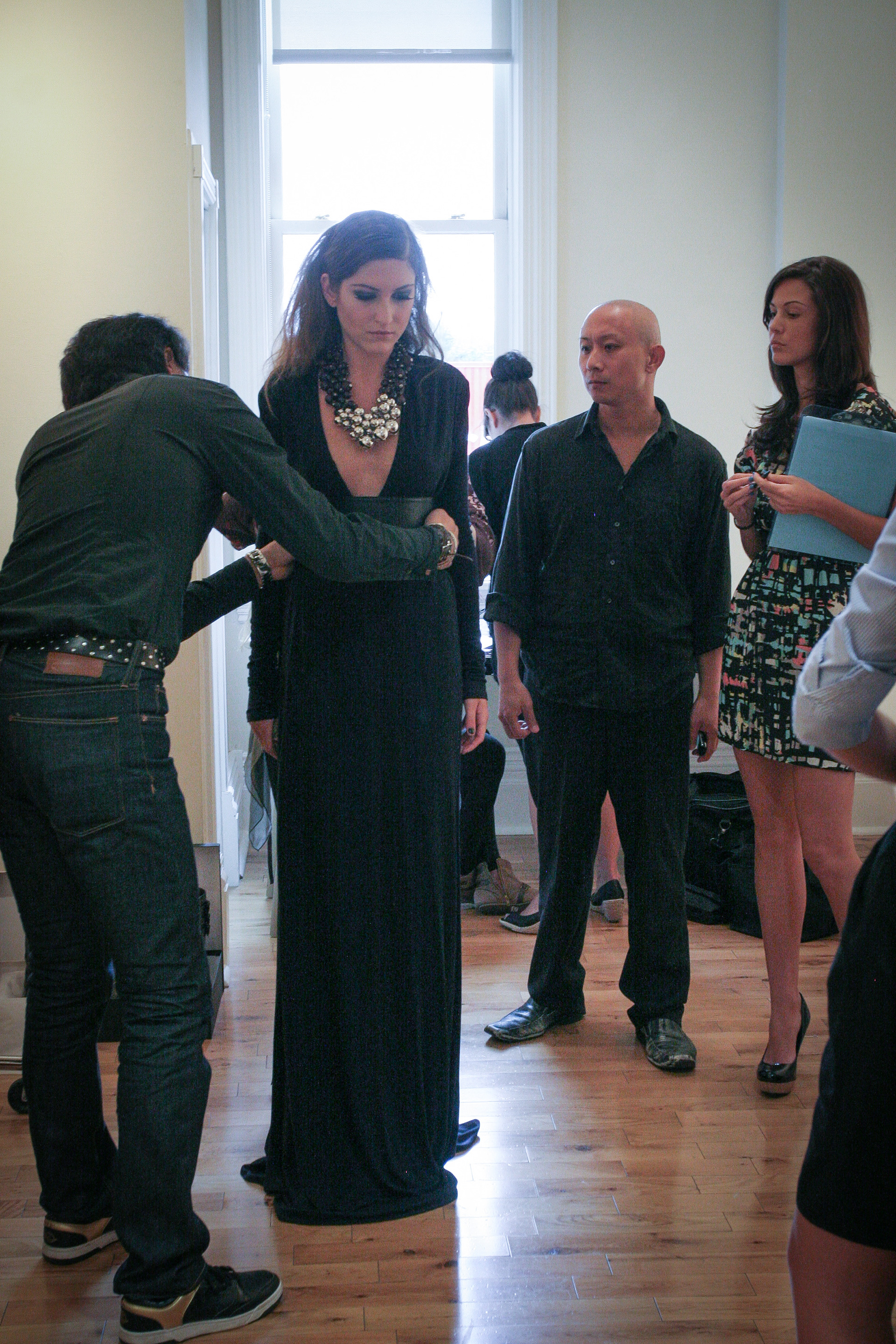 Below, are my incredible students from 1993 onwards.
I taught portfolio development, metal casting to kids, pottery to school gyms and soapstone carving with my friend Robert Tannahill, a Mohawk/Scottish artist and glassblower. Back I brought many Girlguide, Boyscout Groups to teach clay and pottery. A few schools we created a huge clay flag to hang in the lobby. each student received a piece of clay to sculpt their impression of 'Canada' or their community. With the pieces together, they formed a huge ceramic Canadian flag,
In portfolio development, I helped many students in highschool ages to create portfolio's, where I helped them 'find Their Inner Signature', and we created a new body of work for admissions into University of Waterloo for Architecture, to OCAD for Illustration, to Ryerson for Fashion etc.  It was very heart felt and touching when my student would return with the acceptance letter, mother on tow with a bag of oranges, as a thank you gift. I am happy they have succeeded in life and off to discovering more about themselves.